Iran Forests                              
More than one-tenth of Iran is forested. The mild climate, plentiful rainfall, and a long growing season have combined to make a dense forest of high-quality timber in the Caspian region. Moreover, more than 2,000 plant species are grown in Iran. There is extensive growth of temperate-zone hardwoods, including beech, oak, Siberian elm, maple, walnut, ash, ironwood, basswood, alder, and fig. About half of the Caspian forests consist of these trees; the remainder is low-grade scrub. The Zagros Mountains in the west and areas in Khorasan and Fars provinces abound in oak, walnut, and maple trees. Shiraz is renowned for its cypresses.
This part continues Iran forests part 1
Dalkhani Forest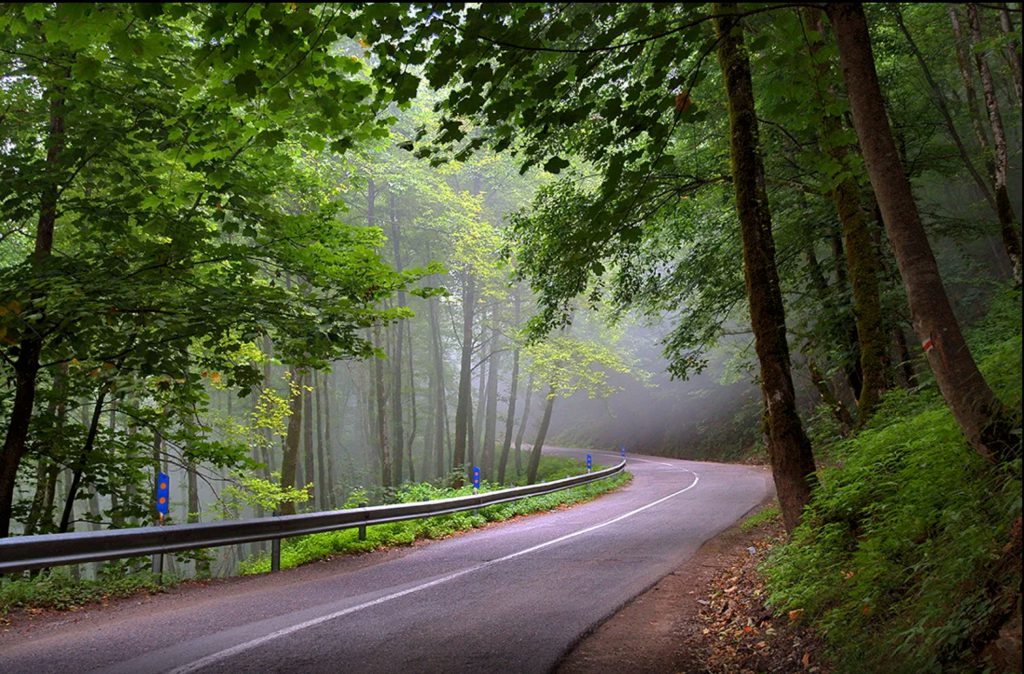 Dalkhani Forest, 30 km south-east of Ramsar, is known as the Paradise Valley. What drives to go to Dalkhani, apart from being pristine, is the Mae that incorporates these forests. The Dalkhani Forest has one of the closest distances to the sea so that after 10 kilometers ahead, the coast is ahead of you.
Dalkhani is a village which is one the environs of a central region of Ramsar. It is located at 30 km of southeast of Ramsar in a rural district of Chehel Shahid.
If you intended to have a travel to a virgin and autumn nature of northern forests, we suggest you Dalkhani forests. It is a charming forest known as "Dalan-e Behesht" (paradise corridor) by tourists which can leave you with the most virgin experience of nature. Nearness of 600 Thousands square meter forests of Ramsar to it has made these forests being known as Dalkhani. Forests which are continued along the road and after Dalkhani give you to countries such as Jannat-e Roodbar, Garasmasar, Akrasar, Galin and … which represent you the most beautiful forest landscapes along your life. Dalkhani forest is located at road Ramsar to Tonekabon and you can give it through passing from Katalam-Haris (Mirza Kouchak Khan Road) –Dakhani or you can begin from the exit of Ramsar and after passing 7 km on paved road of Ramsar to Tonekabon you give T-junction of Jannat-e Roodbar. Dalkhani forests are 23 km further waiting for you. Dalkhani is a semi-highland forest with 800 m height so it is a good option for mountain climbers. If you go to these forests these days, you can see a thick fog which has filled all over the forests and engulfs you by itself. Thick fog is the most important feature of Dalkhani which attracts tourists toward itself after its virgin flourish. Nearness of this forest to Dalkhani village is a good fortune for tourist to experience one/two-day life in a traditional village and being familiar with custom and local food of the region by themselves. Along Dalkhani axis which starts from the beginning of Mirza Kouchak Khan road and ends to countries, there are several places of pilgrimage which enjoys high holiness among people. Shrines such as Telichkooh, Imamzadeh Chak, Imamzadeh Seyed Hashem & Seyed Fatemeh Aghoozaki and Imamzadeh Seyed Ghasem Khoshka and ….
For more nature of Delkhani forests, see this gallery:
Arasbaran forests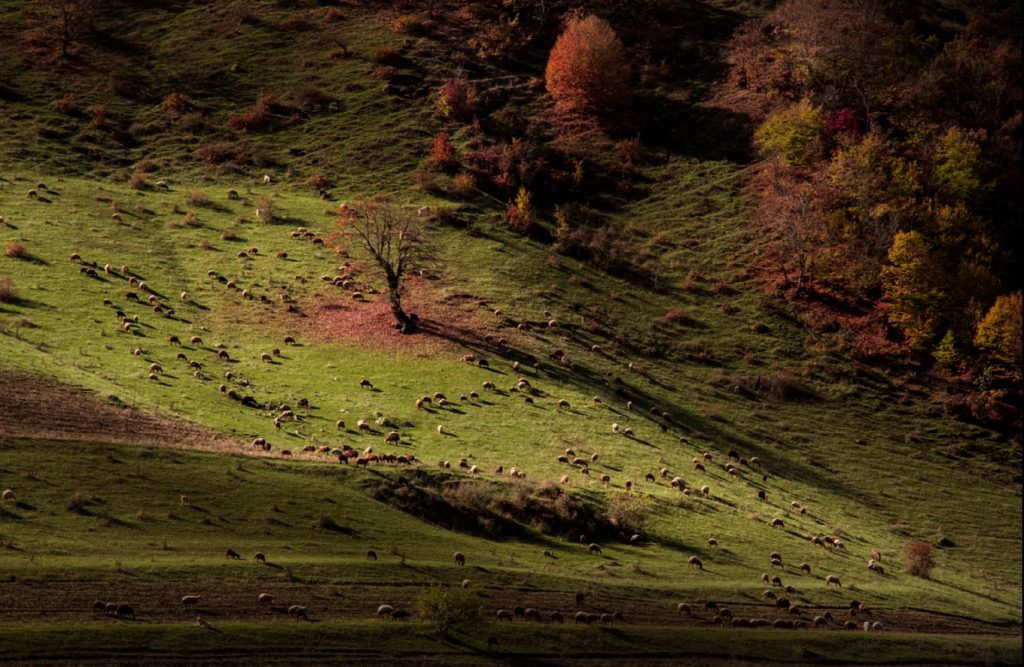 Arasbaran forests are located in the northeast of East Azarbaijan and 221 kilometers from Tabriz. Arasbaran is also famous for its huge mountains. These forests, known as Biosphere at the UNESCO, have many tourist attractions
Arasbaran is a high mountainous region with an elevation ranging from 256 m to 2,896 m above sea level. The area encompasses part of the Caucasus mountains with diverse natural landscapes including highlands, steep valleys, high and steep mountainsides, forest lands, and agricultural, mountainous and river rangelands. The Arasbaran vegetation is of particular importance among the vegetation of the country because of the uniqueness.
In general, there are 48 mammal species, 215 bird species, 29 creeper species, 5 amphibian species and 17 fish species occupying different habitats of the reserve. Over 1,000 plant species can be found in the reserve that survived the ice age and can be considered living fossils of the past.
For more nature of Arasbaran forests, see this gallery:
Hara forests
Qeshm Island is famous for the Seven Wonderland, and Hara forests are one of these wonders.
Dominated by the species Avicenna marina, known locally as the "Hara" or tree, the forests represent an important ecological resource.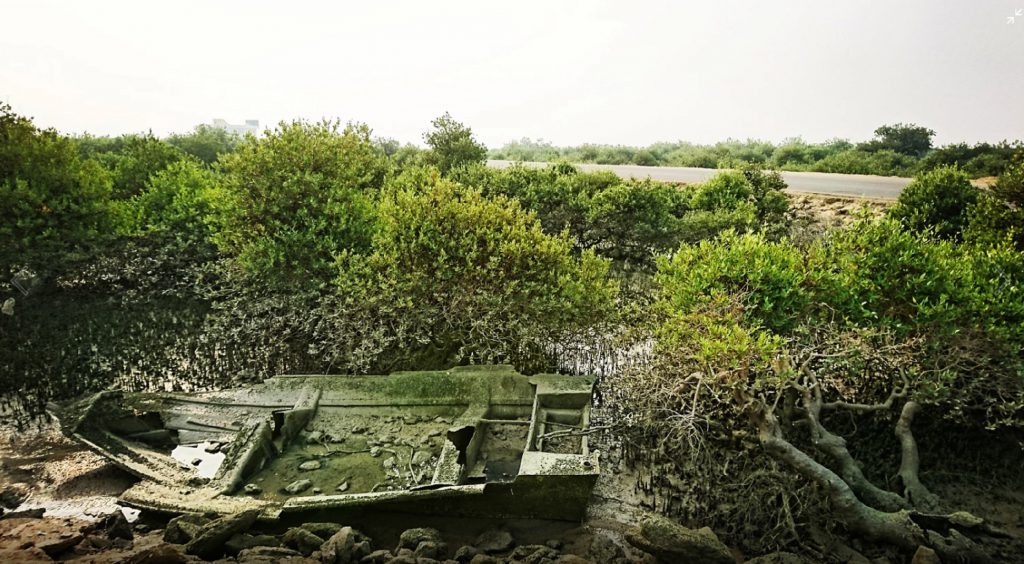 The "Hara protected area" on Qeshm and the nearly main land is a biosphere reserve where commercial use is restricted to fishing (mainly shrimp), tourist boat trips, and limited mangrove cutting for animal feed.
The Hara tree, Avicenna marina, grows to heights of three to eight meters and has bright green leaves and twigs. The tree is salt – water plant that is often submerged at high tide. It usually blossoms and bears fruit from mid-July to August, with yellow flowers and a sweet almond-like fruit. The seeds fall into the water, where wave action takes them to more stationary parts of the sea. The Hara seeds become fixed in the soil layers of the sea and grow.
The area on the north shore of Qeshm and the neighboring main land is particularly suited to the growth of the plant, and large mangrove – forests have developed.
The long, narrow, oval leaves of the tree have nutritious value for livestock roughly equivalent to barley and alfalfa. The roots of the trees are knee – form, aerial, sponge – like and usually external. There is a filtration property in the Hara tree's bark which allows the plant to absorb water while salt is eliminated.
The Hara forest on Qeshm and opposite mainland covers an area of approximately 20km by 20km, with many tidal channels. The traditional stock breeders of Qeshm Island used the leaves of the Hara tree for feeding livestock.
In 1972 the Hara protected area was established to preserve suitable condition for the growth of maintenance of the forests. The area is a major habitat for migratory birds in the cold season and for reptiles, fish, and varieties of arthropod and bivalves, Green (or hooked) turtles and venomous aquatic snakes are also indigenous to the forests. Bird life includes herons, flamingos, pelicans, and anger eagles. Another important feature of these forests is the appropriate and suitable seabed conditions for the ovulation of fish in the Persian Gulf.
For more nature of Hara forests, see this gallery:
Sardasht forests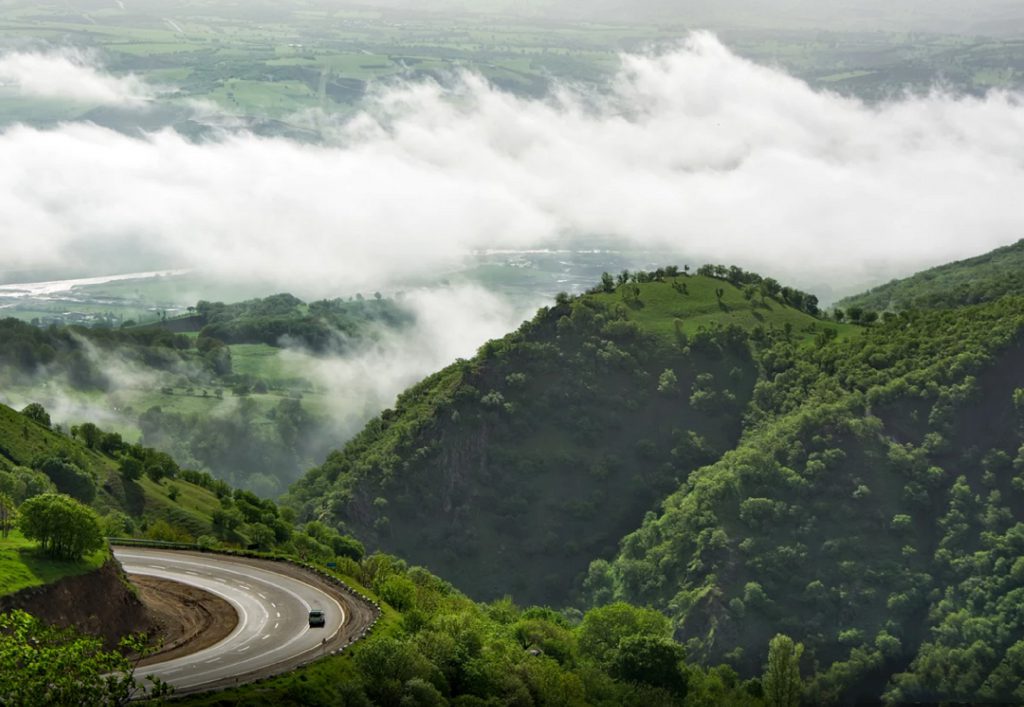 Another attractive and beautiful forest province of Iran is in Sardasht in East Azarbaijan
Sardasht, in the southwest of West Azerbaijan province, has been acknowledged as one of Iran's best ecotourism destinations in view of its scenic nature.
The city is home to 46 percent of the province's total land areas covered with forest.
Shalmash Waterfall, Geravan Mineral Spring, Bivaran Plain, dense chestnut forests, and Zaab River are only some of the city's natural attractions.
In addition to natural wonders, the unique rituals and ceremonies held by the local people attract large numbers of tourists to the region.
However, further investment in ecotourism sector will increase the number of travelers to the province, improving the livelihood of local people.
Defined as responsible tourists, Eco tourists visit undisturbed natural areas without damaging the environment.
For more nature of Sardasht forests, see this gallery: