The Most Popular Iranian Traditional Foods Around the Country
Traditional foods are referred to foods that are made from certain foodstuffs of the specific region or by the specific preparation method of a specific region. In traditional food, most of the foodstuffs are special in that area and the method of preparation has features that are not observed elsewhere. All foods are categorized according to characteristics such as the type of use, the method of baking, the variety of raw materials used, or the region where it is commonly known. The most important Iranian cuisine is the Abgoosht, Ghormesabzi, Koofte Tabrizi, Mirza Ghasemi,  and Iranian barbecues.
This part continues Foods in Iran part 1:
Mirza ghasemi, Gilan province
The smell of mirza ghasemi alone will entrance you. This vegetarian dish is prepared with loads of garlic mixed with mashed grilled eggplant, tomatoes, and salt, pepper, and turmeric. Eggs are usually beaten into the mixture, but they can easily be left out to make it vegan. Though usually served as an appetizer, it's so delicious you'll probably fill up on it with bread before the main course!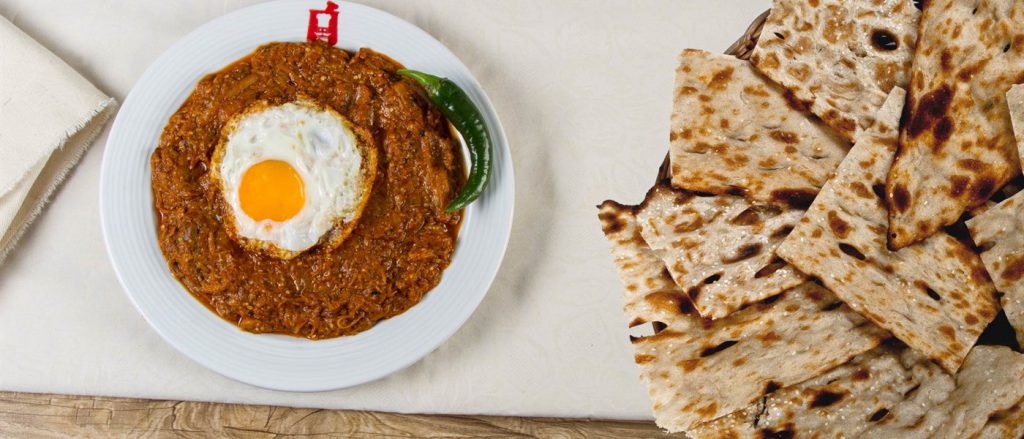 Baghla ghatogh, Gilan and Mazandaran provinces
You've probably never thought that broad beans could be a comfort food, but baghla ghatogh has the potential to change that. Made with garlic, turmeric, plenty of fresh dill, and soft-boiled eggs, this traditional dish of the northern Caspian region is ridiculously tasty. Often served with rice, it will surely soothe your soul even more eaten by itself or with some warm bread.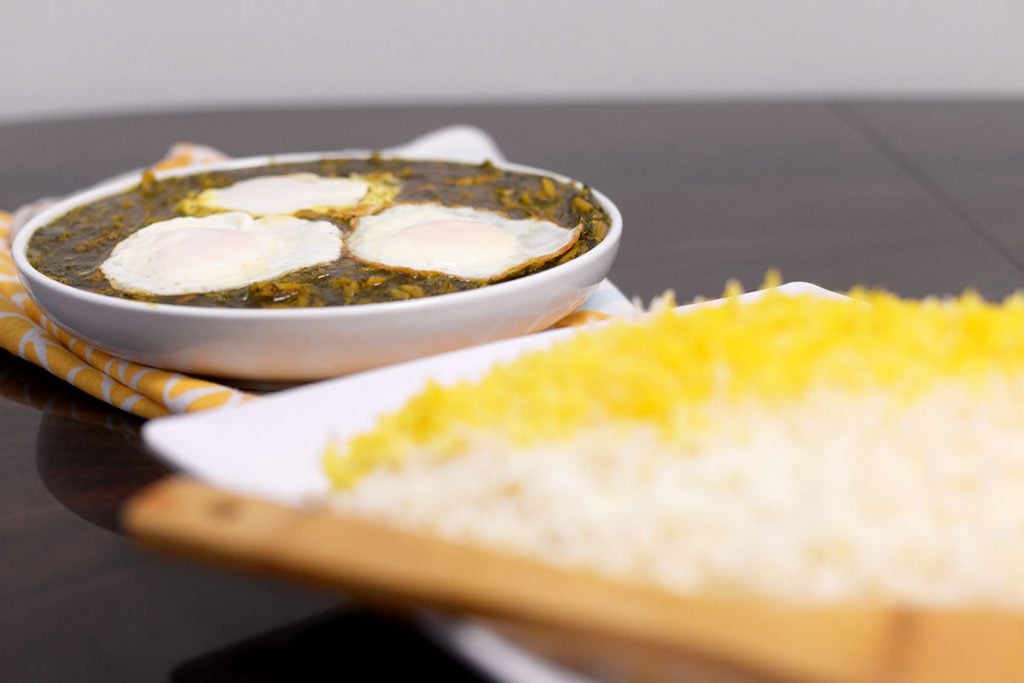 Kalam Polo, Shiraz
Not everyone is enchanted by the smell of cabbage, but they might change their mind if they give this Shirazi dish a try. Kalam polo, cabbage rice, is eaten quite often in this city of Persian poets, and the flavor comes from the various fresh herbs like parsley, cilantro, chives, basil, tarragon, dill, and summer savory. Served with 'pigeon head' meatballs (named for their size), it can also be made vegetarian-friendly by skipping them altogether.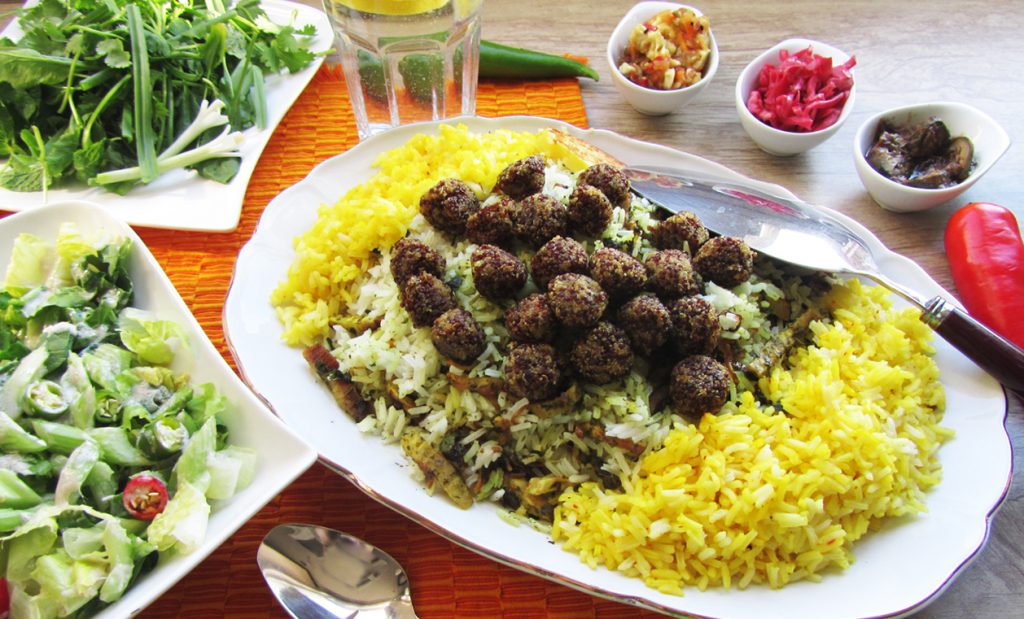 Beryani, Esfahan
The pride and joy of Esfahan is beryani. Minced mutton and lungs are cooked in a small pan with a dash of cinnamon and spices and served with almond slivers over warm flatbread. Washed down with a glass of doogh, a salty yogurt drink, this entree is best tried at Beryani Azam where crowds pack in for the lunch option. Given its pleasant location near the river, you can walk it off with a stroll down the city's famous bridges.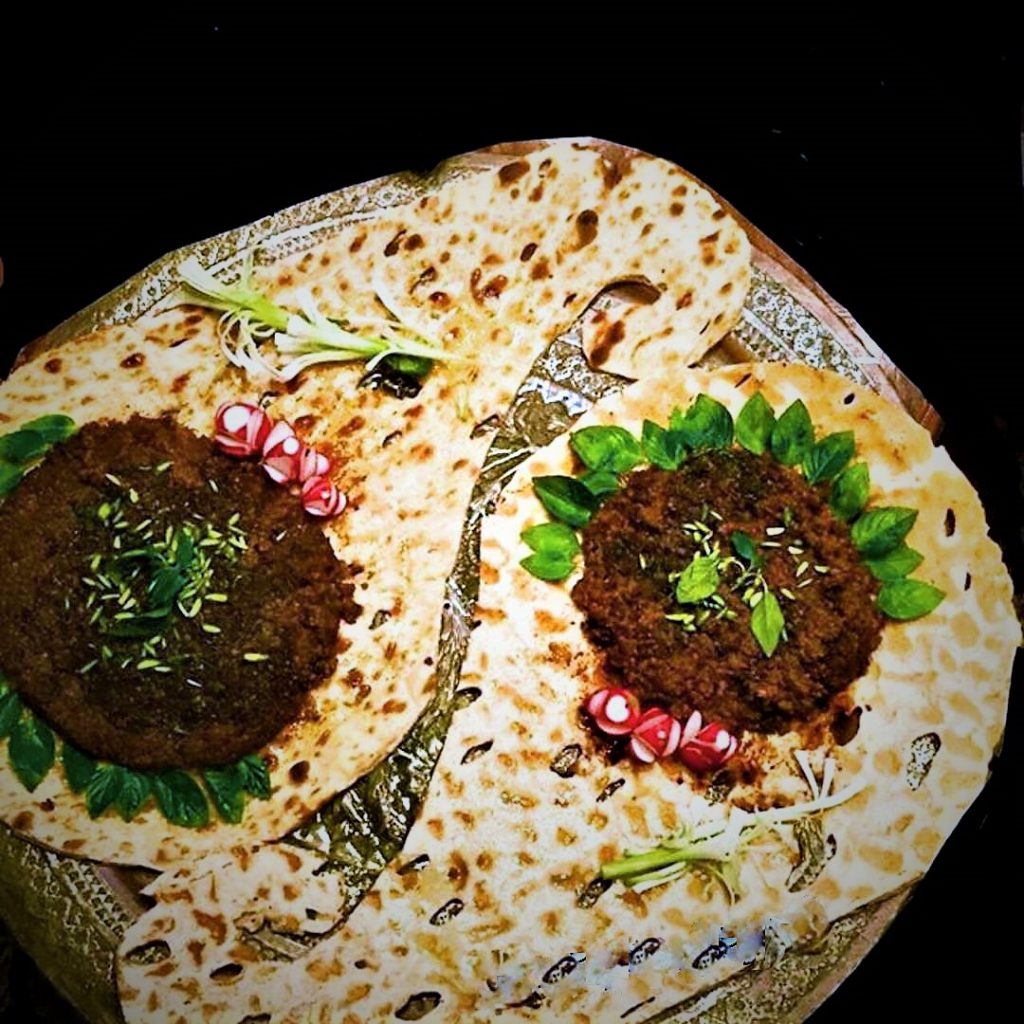 Shuli, Yazd
Yazdis will make it their personal mission to ensure you have tried shuli before leaving their desert paradise. Vegan friendly, this soup is loaded with greens like spinach, parsley, leeks, and fenugreek along with white beetroot, celery, and spices. Vinegar or pomegranate paste is usually added to boost the flavor with a kick of acidity. Locals will swear you haven't tried shuli until you've had the homemade kind, but the Silk Road Hotel offers a rather tasty option in the meantime.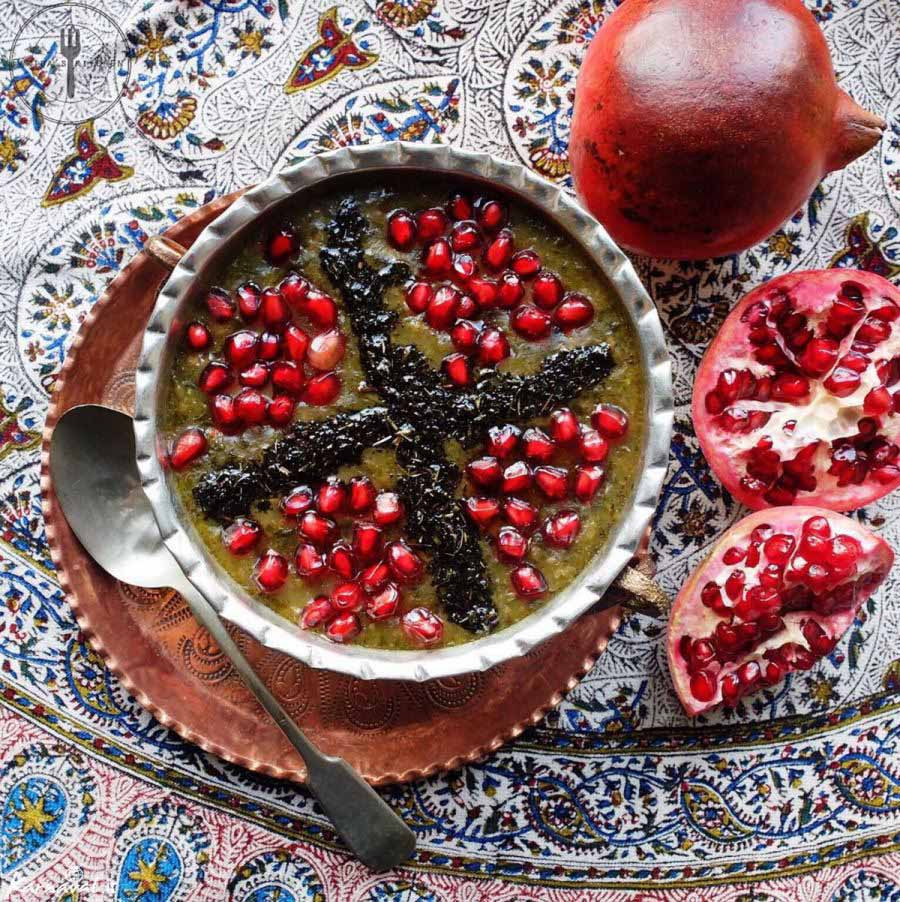 Kufteh, Tabriz
The sheer size of Tabriz's kufteh is impressive in and of itself. These giant meatballs are made of mashed split peas, rice, onions, meat, and various spices which are flattened like a dough. It's then stuffed with a whole boiled egg, barberries, prunes, and walnuts before being wrapped in a cheesecloth and boiled. The juice is served as a separate dish like a soup with shredded pieces of traditional flatbread. Afterwards, the meatballs, which are also eaten with bread, are served with pickled vegetables or a plate of fresh herbs.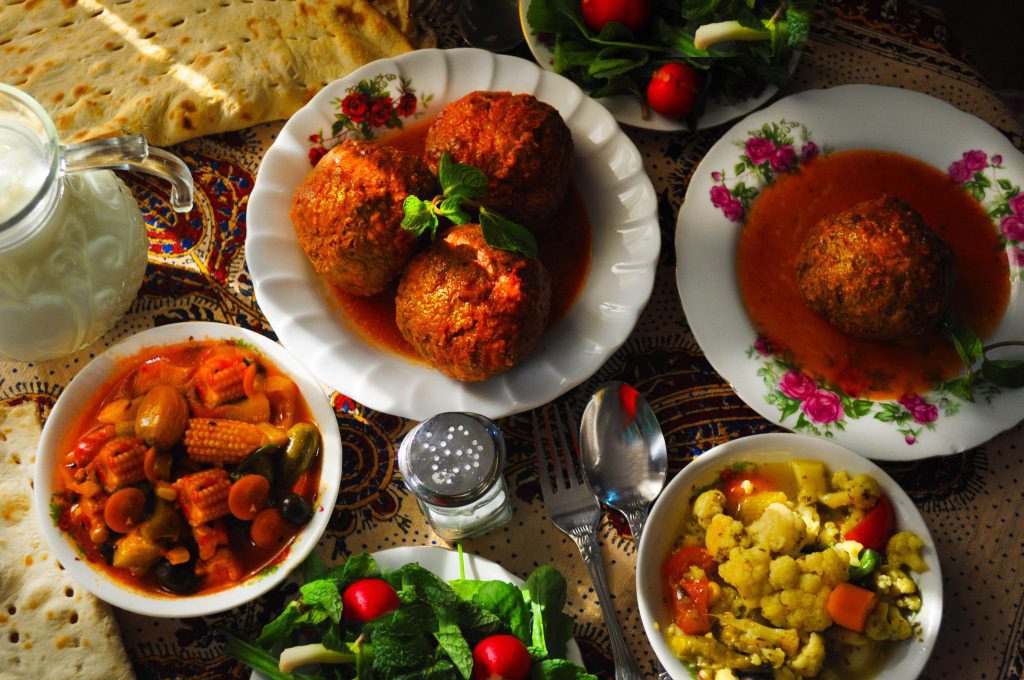 Boz ghormeh, Kerman
Boz is Persian for 'goat' and ghormeh for 'stew'. It's easy to put the pieces together then and guess that Kerman's traditional dish is a stew of goat meat with chickpeas, onions, and garlic. It's quite similar to the mashed portion of the famous dizi, only it's topped with kashk, a kind of thick, fermented yogurt, and served with flatbread. A great place to try it is in the traditional restaurant of one of Kerman's most atmospheric places, Shazdeh Garden, a literal oasis in the desert.