Nasal Polypectomy and Functional Endoscopic Sinus Surgery (FESS)
Nasal polyp surgery, also called nasal polypectomy, is performed when other treatments such as nasal sprays do not work and the patients suffer from nasal polyp symptoms such as allergies, chronic sinusitis, and breathing difficulties. Recurrent infections and severe obstruction in respiratory tract will also need nasal polyp surgery or nasal polypectomy. Two different nasal polyp removal methods are available depending on the polyp size and location.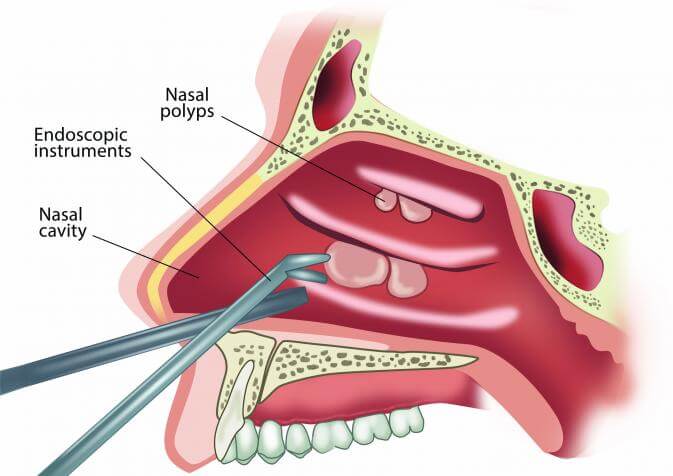 What is a nasal polyp?
A polyp is a round-shape tissue that forms in the nasal mucosa (nasal mucosa is a wet layer in your nose that humidifies the breath air and protects the nose from foreign particles and sinuses infection). Nasal polyp occurs due to prolonged allergy-induced irritation of nasal layers, infection, cystic fibrosis, churg-Strauss syndrome and sensitivity to non-steroidal anti-inflammatory medicines (NSIADS). A nasal polyp may block nasal or breathing passages and lead to chronic congestion as it locates where the nose, the eyes bones, and the cheek bones meet.
The nasal polyp symptoms include:
The sensation of nasal blockage
Snoring especially at nights
Runny nose
Feeling of pressure in the forehead
Postnasal drip
Sleep apnea
Reduced sense of smell
Nasal stuffiness
Nasal congestion
Breathing through mouth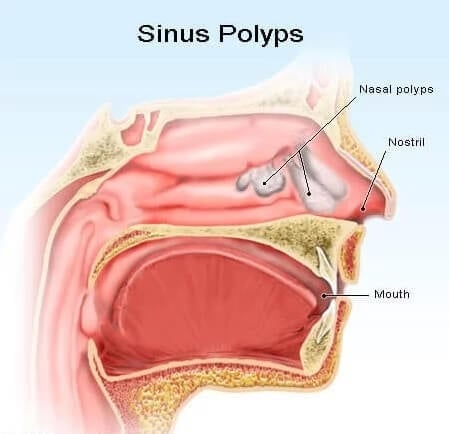 Nasal polyp diagnoses and treatment
Nasal poly can be diagnosed with a nasoscope. Doctors may perform a nasal endoscopy for deep polyps. To determine additive information on size and location of the nasal polyp, a CT scan or MRI may be necessary. Doctors use allergy tests to determine the source of the polyp.
Some nasal sprays can cut down your runny nose, but symptoms return quickly if you stop them. You can also, treat sinus infections by some medicines such as antihistamines or antibiotics. However, surgery will be needed for serious polyps.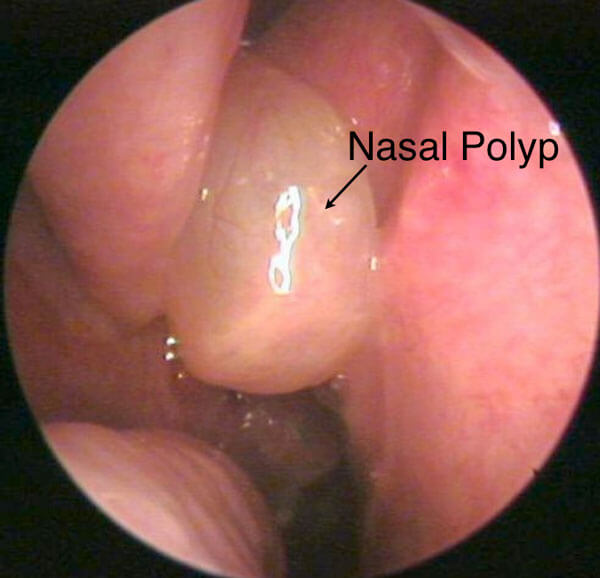 Nasal polyp removal surgery
Nasal polyp surgery is done to remove polyps inside the nose. It is done through incisions and as an outpatient procedure.
There are two methods to do nasal removal surgery: nasal polypectomy and functional endoscopic sinus surgery ( FESS).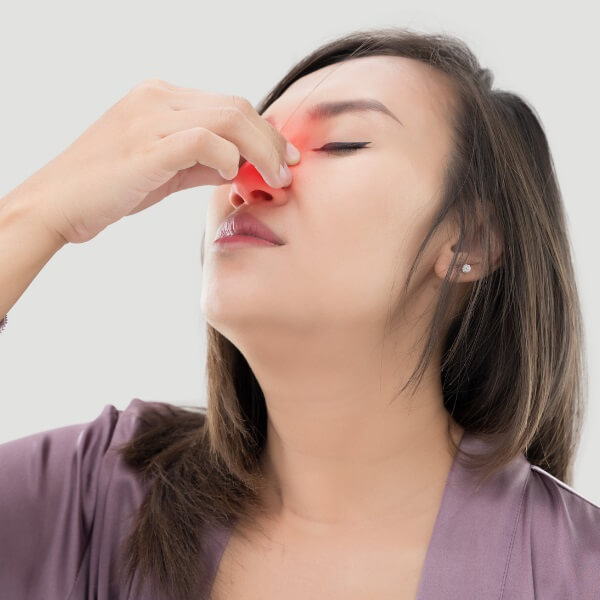 1. Nasal polypectomy
This procedure is done under local anesthesia. Nasal polypectomy is done for the nasal polyps that are small and can easily be seen and reached through the nostrils.
The surgeon holds the nose open by a nasal speculum to make the polyp removal easier with forceps or wire loop. He/she may also use a suction device or microdebrider to remove the polyp.
The surgeon controls the nasal bleeding with compression packing or electro-cauterization. He/she puts Vaseline gauze to the operation site to prevent bleeding. The surgeon usually removes the dressing in 2-3 days after nasal polypectomy or nasal polyp removal.
2. Endoscopic sinus surgery (FESS).
This is a minimally invasive surgery that is applied to remove nasal polyps that are located on the roof of the nose or the sinuses. These types of nasal polyps are not easily visible and diagnose by radiologic evaluations.
FESS is done under general anesthesia with the aid of an endoscope. An endoscope is a small tool with a tiny camera. The tiny camera is attached to a thin tube. The endoscope gives the surgeon a better view of the polyp and the surrounding area. It is inserted into the sinus cavities through the nostrils.
The surgeon removes the nasal polyp with a tiny tool and the endoscope guides the surgery.
Regardless of any type of nasal polyp surgery, the patients should be aware that smell sensation may not be restored. Also, the nasal polyp may be recurrent. So, to prevent recurrence of polyps and their symptoms, it may be necessary for patients to continue treatment after surgery.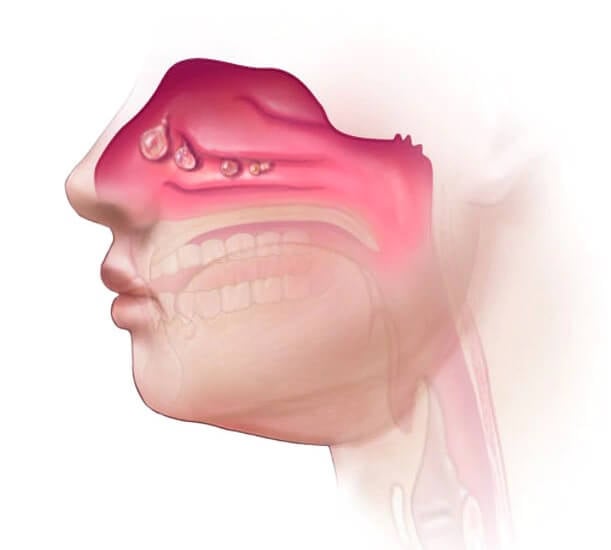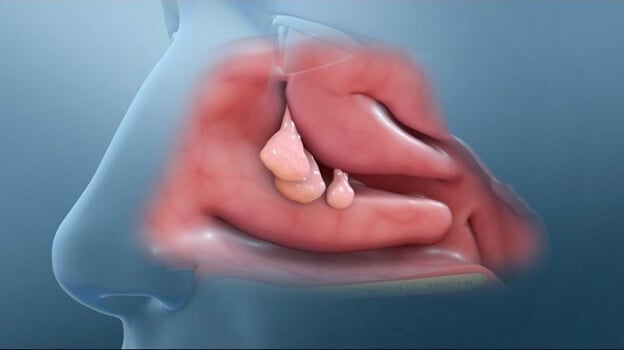 VIP Package
Treatment
Medical consultation
Post Treatment follow-up
Airport Pick up/Drop off
Visa
Hotel 5 * Top
VIP Transfer
Translator 7/24
Sightseeing Tours
Package A
Treatment
Medical consultation
Post Treatment follow-up
Airport Pick up/Drop off
Visa
Hotel 5 *
Transfer
Translator
Package B
Treatment
Medical consultation
Post Treatment follow-up
Airport Pick up/Drop off
Visa
Hotel 4 *
Package C
Treatment
Medical consultation
Post Treatment follow-up
Airport Pick up/Drop off
TebMedTourism Company is an International healthcare facilitator based in Tehran, Iran.
We start our professional activity in medical tourism industry regarding the profound capability of Iran in both healthcare & touristic fields.
We are ready with open arms to provide desirable services to our dear patients & guests from all over the world to enjoy world-class treatment quality and highly skilled doctors in Iran.
TebMedTourism company is cooperating with more than 40 internationally certified hospitals, 140 selected local hospitals, 300 specialized medical centers, 430 doctors, 112 hotels, domestic and international airlines in Tehran, Shiraz, Mashhad, Tabriz, Qom and other cities in Iran.
TebMedTourism team facilitate comprehensive medical & cosmetic packages in all medical & wellness & touristic fields aimed to achieve your desires.
TebMedTourism experienced team will make this procedure seamless and enjoyable from A to Z, so you will just focus on your recovery.
Communication ways:
call us: +98(21) 88 177 537 and +98(21) 88 51 44 76
Visit us: 1st. Floor / No. 270 /Between Bagh & Azadi  Alleyways / North Sohrevardi st. / Tehran / Iran
Mail us: [email protected]