Since the outbreak of the COVID-19 pandemic, there has been a dramatic change in all aspects of our routine life. Medical treatment has also been affected by this pandemic. All the clinics and hospitals were forced to follow safety protocols to prevent spreading the virus and make a protected environment for the patients. Due to the shortage of medical staff and the self-isolation of the employees, some clinics and hospitals may reduce the number of patients that they visit or treat.
Couples who are undergoing infertility treatments or those who got pregnant after a long period of treatment may be confused and worried about coronavirus even more than common people. So here, we are going to explain more about infertility treatment and COVID-19 and answer the most frequently asked questions on this topic.
How does the COVID-19 vaccine function?
COVID-19 vaccine protects you from the virus by making the immune system produce antigens associated with the SARS-CoV-2 virus. After that, your body has pre-build immunity in case you were ever exposed to the virus. For getting adequate protection, you need to receive two doses of the vaccine several weeks apart based on the vaccine you receive.
What are the side effects of the COVID vaccine?
Minimal side effects may be seen after being vaccinated; including pain on the injection site, headache, fatigue, mild fever, and muscle weakness. These symptoms are the result of the immune system's response to the vaccine.
Should I get vaccinated when I'm undergoing fertility treatment?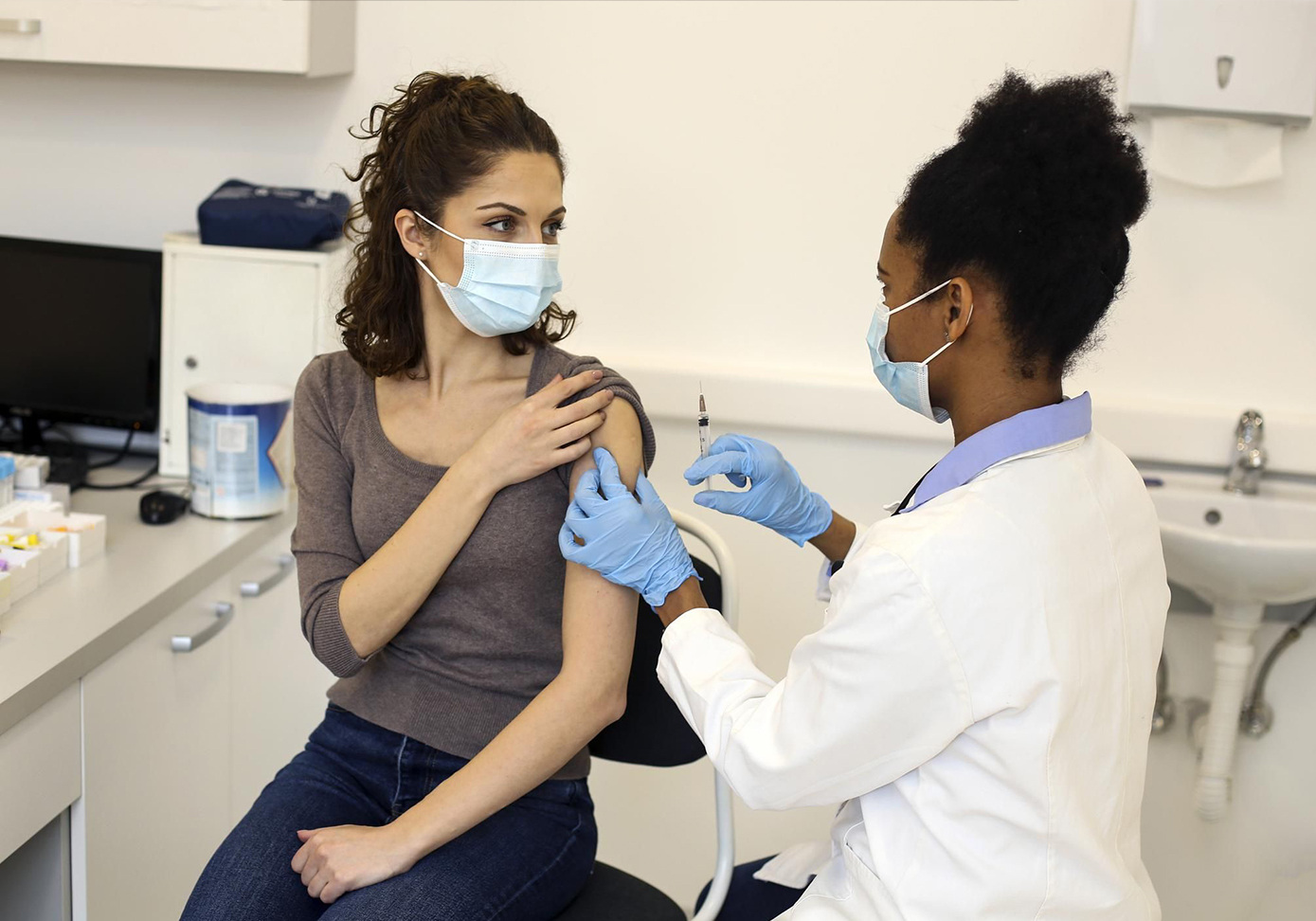 The answer is yes. There is no evidence that vaccination affects fertility treatment or pregnancy. Therefore, vaccination even during fertility treatment is highly recommended. However, it is better to avoid getting vaccinated during the last days of egg retrieval or embryo transfer. About 15 percent of people experience fever after vaccination. Although it is not dangerous, hospitals may prevent admitting patients with fever due to their health protocols.
Should I get vaccinated if I am pregnant?
Sure. Pfizer vaccine is now recommended to all pregnant women. There have been no reported complications among pregnant women in comparison to others. No increase in fetal abnormalities or birth defects has been observed. The possibility of getting a severe form of covid-19, which leads to hospitalization and death, is more common among pregnant women. Thus, vaccination can reduce the chance of severe infection. Among women who had severe COVID infection, premature delivery has been reported which can be prevented by vaccination.
Does the COVID-19 vaccine cause miscarriage?
Based on the observations, there is no connection between getting vaccinated and miscarriage or abnormality of the baby. Therefore, there is no related risk associated with vaccination.
Do I face any problem with the COVID-19 vaccine while I am breastfeeding?
No, COVID-19 vaccines are considered safe for both mother and child and they do not affect mother's milk.
What is the COVID-19 effect on infertility treatment?
Now because of widespread vaccination in Iran, no problem exists on the way of your infertility treatment. All the health protocols are performed in our fertility clinics so that you can follow your medical treatment with the least stress. Patients can attend their appointments and undergo necessary examinations like screening, ultrasound, blood test, etc. without any concern.
We recommend our patients improve their immune system by following a healthy diet and exercising so that their both mental and physical health be enhanced. In addition, social distancing, using facemask and hand sanitizer along with vaccination can decrease the risk of infection dramatically.
Can I pass coronavirus on to my baby?
Transmission of coronavirus from mother to the baby is possible but it is very unlikely.
What effect does COVID-19 have on pregnant women?
The major risk of coronavirus on pregnant women is premature birth. The risk of having a miscarriage or birth defect will not be increased by a coronavirus.
Bottom line
It is completely understandable to be nervous about getting COVID-19, while you are following treatment for another disease or after getting pregnant by experiencing so many difficulties. You have to know that you should not deal with your feelings alone. TebMedTourism family is here with you all along your medical journey to make you feel comfortable about your medical procedure without getting worried about further issues. If you want to consult about your infertility treatment, do not hesitate to call +98-9120985010 and get more information about it in detail.
Author: Leila Nazari
Publisher and SEO specialist: beheshteh hadizadeh


TebMedTourism Company is an International healthcare facilitator based in Tehran, Iran.
We start our professional activity in medical tourism industry regarding the profound capability of Iran in both healthcare & touristic fields.
We are ready with open arms to provide desirable services to our dear patients & guests from all over the world to enjoy world-class treatment quality and highly skilled doctors in Iran.
TebMedTourism company is cooperating with more than 40 internationally certified hospitals, 140 selected local hospitals, 300 specialized medical centers, 430 doctors, 112 hotels, domestic and international airlines in Tehran, Shiraz, Mashhad, Tabriz, Qom and other cities in Iran.
TebMedTourism team facilitate comprehensive medical & cosmetic packages in all medical & wellness & touristic fields aimed to achieve your desires.
TebMedTourism experienced team will make this procedure seamless and enjoyable from A to Z, so you will just focus on your recovery.